Lyon - Ajax : Home team hoping for a miracle with Lacazette on the team
Published:
11.05.2017 03:05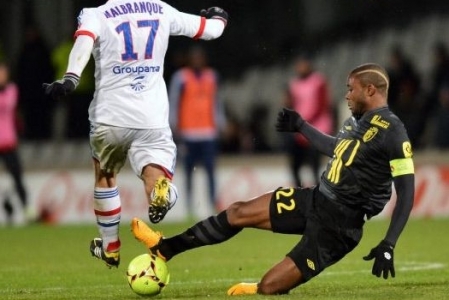 Football, Europa League (M)
Lyon will have their top forward on the team today, but two important defenders are making a comeback at Ajax as well
Lyon are not doing great away while Ajax don't lose home but not many expected the Dutch side to record such a convincing win. Lyon fell apart in Amsterdam to record a bad defeat that leaves them with very little hope in the second leg.
Lyon played Nantes before Ajax to prove they can score at Gerland but the defense was once again not at the right level. They could be the key to this game.
Bruno Genesio tried to be optimistic when talking about this game:
- The defeat in the first game shook us but that was just the first half. We talked about what happened and we still have a chance for the final. We are known for out offensive game and we can score a lot of goals home. The defense, however, needs to be at the right level. We really believe we can turn this around.
- We will have Alex at our disposal today. His presence changes everything. He can score at any points and the opponents always pay special attention to him. He has a lot of quality but also works a lot for the rest of the team.
Lacazette's comeback means Lyon are complete today.
Ajax came very close to the final with a win in the first leg. This Sunday, they were given an unexpected gift in the championship. Rotterdam was set to celebrate the title but Feyenoord had a slip against Excelsior so Ajax got just one point short.
Bosz was asked whether he would rather keep his net intact or score in Lyon:
- I won't choose between those two things. Ajax want to score and not conceded any goals. We are a young team but we played 18 European games this season and that got us a lot of experience. We know it won't be easy but having the entire stadium against you can only be extra motivation.
Unlike in the first game, Ajax will have to starting defenders Viergever and Veltman back on the team today. Sinkgraven miss the Lyon game with an injury but Viergraven will play his position. Bosz has a good-quality alternative in Riederwald as well.
Comments